Natwick Insurance, Inc.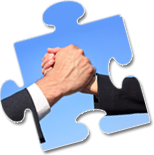 We meet, 2nd and 4th Thurs at 7:45A.M., AT TD BANK, 1025 S Babcock St. Melbourne FL, 32901
Natwick Insurance, Inc.

We have competitive and stable insurance companies offering coverage throughout Brevard County, including the beaches and barrier islands Call (321) 735-0381 for a quote today.
category
Consumer Services

Donnie Torok
Donnie Torok Bio
Have a car, boat or home? Trust us to cover your liabilities and protect your family with the the most appropriate insurance. Providing "Insurance Solutions" with Personal Service!