Group News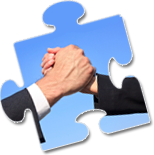 We meet, 2nd and 4th Thurs at 7:45A.M. at 1025 S. Babcock St., Melbourne, FL 32935 at TD Bank.
Apr 01, 2013
NEWS - COI MIX AT SIX
The Next COI MIX AT 6 WILL BE HELD A PIP PRINTING ON THURSDAY APRIL 11, 2013; 1480 OKAN BAT RD. NE, PALM BAY, FL BRING A GUEST AND A DISH TO SHARE...Read More
Sep 18, 2012
NEWS - MIX AT 6 COMING SEPT 27TH
Center Of Influence Mix at Six September 27, 2012 at 6:00 PM - 8:00 PM SEA PARK PLAZA AT SHANKLE INSURANCE SERVICES, Satellite Beach http://www.brevardcoi.com This is an open invitation to come visit, socialize and build new business relationships with C.O.I. Network Memebers. There will be......Read More
Jun 07, 2012
NEWS - Community Involvment, The Childrens Hunger Project
This Quarter The mebers of C.O.I. have stepped uup once again to support our community. As group and leaders of our community we were alble to raise almost $400.00 to help the Children that cannot provide for themselves. Great Job C.O.I. 06/07/2012...Read More
Jun 07, 2012
NEWS - Hynotherapy with a big value and big savings
6-7 p.m,. June 12, 2012 @ The Knowledge Exchange, 5151 Babcock Street, Palm Bay. Hypnotic Relaxation Session, fee $10 11:30 a.m. - 1:00 p.m. June 27, 2012 at the Melbourne Area Chamber of Commerce, Viera Office, 7720 N. Wickham Rd, Ste. 113, Viera. Brown Bag Lunch: Topic Stress Management....Read More
Dec 06, 2011
NEWS - Home Instead Senior Care has a new Facebook Page.
We have a new Facebook page! You can now find us at Home Instead Senior Care-Melbourne. "Like us" and be one of the first to check out our new page and all the wonderful things we have going on at Home Instead Senior Care....Read More
Dec 06, 2011

EVENTS - Be A Santa to A Senior: Wrapping Party
On Saturday, December 10 from 1pm - 4pm we will be hosting a wrapping party for our Be A Santa to A Senior Program in order prepare all the wonderful gifts the community has given to the residents of Crane Creek Senior Apartments. Refreshments inspired by the holidays will be served. For more......Read More
Nov 11, 2011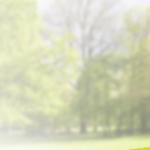 NEWS -
Save the Date for November 17th. C.O.I. will not only be having their regular scheduled meeting at 7:45 a.m. but for the 1st time We will be having our business Spot light at Sarah Care. We need all members to bring a guest to support not only the group, but Sarah Care as well. It will start......Read More
Oct 06, 2011
NEWS - SAVE THE DATE FOR OCTOBER 20TH 2011
To all group memebers and guests. This will be a great meeting to be at. We will be have a representative from Melbourne to share and provide information that may be helpful. In addition to the Melbourne city The Work Force of Brevarrd will be giving a presentation on how you may be able to gain......Read More
Aug 29, 2011
EVENTS - Brevard Assisted Living Association Monthly Meeting
Wednesday, Sept. 7, 2011 12:30pm - 2pm Southland Suites Melbourne 2680 Croton road 321-255-5443 Please RSVP 321-255-5443 wcharles@brookdaleliving.com Lunch: Indian Cuisine $6.00...Read More
Aug 18, 2011
NEWS - Bring Canned Goods
Next meeting will be the last time to bring canned goods....Read More