Diane V Bryson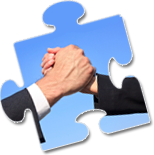 We meet, 2nd and 4th Thurs at 7:45A.M. at 1025 S. Babcock St., Melbourne, FL 32935 at TD Bank.
Diane V Bryson
TrueChoice Technology is a one-stop shop for all of your telecom requirements. Being in business for 10+ years, TrueChoice Technology represents over 65 carriers nationwide. Whether you are looking for a faster Internet speed, phone lines or a brand new state-of-the art hosted VoIP phone system, TrueChoice Technology can provide multiple, competitive quotes.
category
Telecom Services - Domestic
Diane V Bryson
Position
Telecom Consultant
Services
Business phone lines, Internet, hosted VoIP, IT support
Diane V Bryson Bio
Diane is the Brevard Telecom Lady (also known as "Your Telecom Diva". We differentiate ourselves from our competitors by giving the best service available. TrueChoice Telecom provides a one-stop source for unbiased advice and quotes from multiple service providers based on your requirements. The most recognized carriers in our region are AT&T, BlueLine, Bright House Networks (Spectrum), Broadsmart, EarthLink Business, Level 3 and Windstream.