Heaven Sent Gourmet Popcorn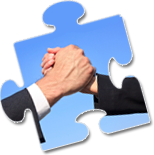 We meet, 2nd and 4th Thurs at 7:45A.M. at 1025 S. Babcock St., Melbourne, FL 32935 at TD Bank.
Heaven Sent Gourmet Popcorn

Heaven Sent Gourmet Popcorn and Sweets LLC is a Gourmet Popcorn shop offering Artisan Gourmet Popcorn, Chocolate and non-chocolate confections, Cupcakes, 6" Cakes, Designer Cookies, Artisan Cheesecakes, Pralines, Gourmet Pretzels, Caramel apple (pre-order only) and in the near future Savory/Sweet nuts.
category
Specialty Retail, Other
Jo Thomas
Jo Thomas Bio
We are a gourmet popcorn and sweets retail shop. We manufacture our products on site so it is fresh! We use only the riches ingredients in our products. We provide both savory and sweet popcorns, chocolate confections, (coming soon, pralines, gourmet pretzels, gourmet caramel apples, savory and sweet nuts). We came to town and could not locate our comfort foods so we decided to make them and provide you with special treats that will make you sing with your mouth closed. Let us share our love of comfort foods with you!