david Rindge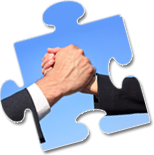 We meet, 2nd and 4th Thurs at 7:45A.M., AT TD BANK, 1025 S Babcock St. Melbourne FL, 32901
david Rindge
The Center for Cooperative Medicine has been serving Melbourne and Brevard County since 1999. We specialize in low level laser, laser-needle acupuncture and pulsed electromagnetic field therapies, methods shown to stimulate the body's natural healing processes with positive outcomes documented across a broad range of health conditions. We believe in what we do because of the outstanding results and lack of side effects we have seen over many years and because of the science in support of these methods.

If you have have been told, "You'll just have to live with pain," or that a specific condition or your general health cannot be improved, think again!
Business Hours
Monday - Wednesday - Friday 11:00 AM to 6 PM by Appointment
category
Medical Practitioners
Payments
Visa/Master Card/Discover/Cash/Check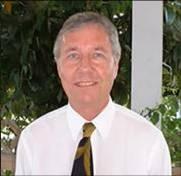 David Rindge
Position
Clinical Director
Services
Laser, Laser Needle Acupuncture and Pulsed Electromagnetic Field Therapy - Pain, Arthritis, Acne, Asthma, Cardiovascular, CNS, Meniere's, MS, Neupathies, Osteoporosis, Prostate, Psoriasis, Sports Injury / Performance, Tinnitus
David Rindge Bio
David Rindge, DOM, RN has 44+ plus years experience in health care and 18+ years as clinical director at the Center for Cooperative Medicine. "Our goal is rapid, effective and affordable treatment with lasting results." Laser, laser needle acupuncture and pulsed electromagnetic field therapies have been shown to help the body to heal in a broad range of conditions and may provide real solutions when other methods fail. David Rindge is a doctor of oriental medicine and registered nurse, author (Laser Therapy: A Clinical Manual, Acupuncture Today) and has been training health care professionals in laser, led and pulsed electromagnetic field therapies through Healing Light Seminars since 2002. 44+ years diverse health care experience as a registered nurse, perfusionist (operator of the heart-lung machine), clinical lab technologist, respiratory therapist.